See on Scoop.it – Dental Manufacturing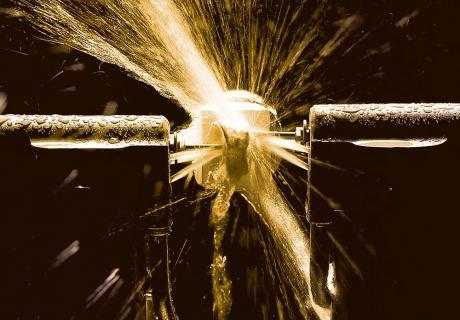 Getting ready to purchase a milling unit can be a very confusing decision. There are so many manufacturer options, so many features to consider, so many specifications to parse out, and so on and so on. It can be exhausting! But that's where we come in.
The editors of Dental Lab Products have compiled a list of some of the leading milling machines on the market, providing you all the details you need to know in one place. Under each description, there are also ways to contact the manufacturer if you have any additional questions or if you want to know more information. We hope this helps make your milling solution decision a little bit easier.
Before we get to the list, here are some questions and qualities to keep in mind:
Open vs. closed architectureUnderstanding the implications of various CAM software optionsSingle stock vs. multi-stock feederEducate yourself on the materials you use and — more importantly — what materials you hope to incorporate. From here, you can decide whether dry versus wet milling is the right choice based on material and maintenance needs.Advantages of the 3- or 4-axis mill and the cost-benefit analysis of upgrading to a 5-axis millConsider the costs associated with CAM tooling—certain materials require different tools—and its impact on the overall cost of a milling purchase.
Consider these questions and details as you figure out what mill might be the best fit for your lab:
3M ESPE Lava™ CNC 500 Milling System
Laboratories are said to achieve a higher level of automation with the Lava CNC 500 milling machine. With the ability to run for 76 hours straight and 3- or 5-axis smart milling, laboratories can increase productivity and become a more versatile source of CAD/CAM milling. The CNC 500 machine knows whether to use 3-axis milling or convert to 5-axis milling for full contouring, undercuts and abutments, and can load up to 21 frames with as many as 10 units per frame. The design eliminates the need for spring retainers, and boasts an easy-view window and adjacent touchscreen control center to show exactly where it is in a milling cycle. Because the CNC 500 tool changer holds 31 tools up to 50 mm in length, the tool portfolio can be changed to fit a variety of materials and indications. Its highly efficient suction system can be connected to a central dust abatement system at no extra cost, and with no extra devices required. In addition to genuine Lava zirconia materials, the CNC 500 machine works with the wax block and Lava™ Digital Veneering System (DVS) glass ceramic materials.
Proto3000's insight:
For more information, call 1-888-887-7686