See on Scoop.it – 3D Engineering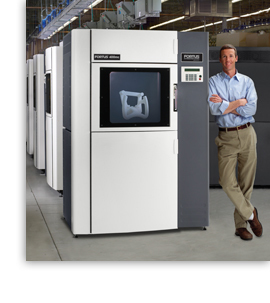 Do you own a Fortus 250mc? or a Fortus 360mc? or a Fortus 400mc? or a Fortus 900mc?
Need someone quick to repair your Stratasys equipment and want someone that knows what they are doing? Can't wait for 3-4 weeks because your projects are on tight deadlines?
Call us today to arrange a Stratasys Certified Tech to come to your location on the time that is suitable for you.
Email us today and we will arrange this for you
info@proto3000.com
———————————————————————————————————–
Production, without the line
Imagine production without the oppressive costs and time requirements of tooling. Make changes quickly and affordably — at any stage in the production cycle. Create low–volume assembly fixtures and jigs directly from CAD data.
Direct digital manufacturing is where the world is going, and nothing will get you there faster than the truly transformative 3D production systems from Stratasys.
The Stratasys 3D Production Series brings world-class prototyping, tooling and digital manufacturing to your designers and engineers. The Fortus 250mc is the most compact and affordable machine, offering advanced 3D manufacturing capabilities in an office-friendly footprint. Fortus 900mc 3D Production Systems offer the widest range of Fused Deposition Modeling materials, including high performance thermoplastics, for amazingly durable, accurate parts as large as 914 x 610 x 914 mm (36 x 24 x 36 in.) with predictable mechanical, chemical and thermal properties.